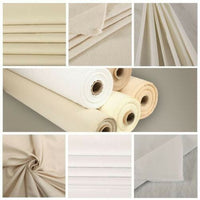 100% cotton Lining , Interlinings, Blackouts, Blends & Flame Retardants
Prima Sateen
Exclusively from designware 
Prima Sateen (TM),the finest cotton sateen lining produced, enhances and protects quality custom fabric products. Its heavyweight density and high thread-count reduces wrinkles and increases the body of the fabric treatments. A water-repellent and crease resistant finish also enhances this premium lining.
The combination of properties protects fine fabrics against UV-rays, moisture, stains,creases,and insulates from heat and cold drafts.
Available only from Designware 
Designware
Pillows
Premium Quality Pillow Inserts Made in USA
White Goose 5/95%
White Goose 10/90%
Duck 25/75%
White Duck 5/95%-Import
ULTRA - 50 %poly and 50% Down/Feather(10/90% Blend)
Down Essence (Polyester -synthetic Down )
STAR*fill (Polyester)
Outdoor DE ( Polyester-synthetic down with Proguard cover
Designware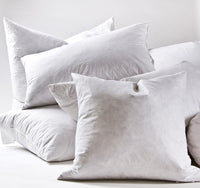 Customer Reviews
DW people are very knowledgeable and very nice. Highly recommended.

Lang Murphy
I buy all my lining from Designware. The prices are competitive and the staff are awesome.  Their selections up to date, and always takes the time to look for what you need, and to be informative. 

Jane
Great pillow and foam collection.

Marzlinn
Location
DesignWare
450 Satellite Blvd., Suite H Suwanee, GA 30024
CLOSED FOR MEMORIAL DAY
MAY 31st 2021

Mon - Fri, 9am - 4pm
Sat-Sun, Closed
Call us at
(770) 271-9898 & (770) 271-9246
About Us
DesignWare is a wholesale company serving the interior design industry. We were established in 1984 and have enjoyed over 25 years in the business. We are committed to providing you, our valued customer, the very best products and services available. We constantly strive to bring you new and innovative products and ideas to keep you a step ahead of the competition. We ship worldwide every day and guarantee complete customer satisfaction. If you, for any reason, are not completely satisfied with any of our products or services, please feel free to contact us. Our goal is to do everything possible to ensure your satisfaction and to earn your business anew every day.